Living Authentically: A Conversation on Supporting LGBTQIA+ Communities in Higher Education
Wednesday, Jun 08, 2022 | 2:00 pm - 4:00 pm
The Office of Diversity, Equity, Inclusion and Belonging (DEIB) presents:
Critical Voices in DEIB series 
Critical Voices in DEIB frames key issues around race and equity issues, how they impact our community, and offers resources for how to advance racial equity and promote social justice at UC Berkeley. Living Authentically: A Conversation on Supporting LGBTQIA+ Communities in Higher Education, a panel discussion featuring guest speakers, reverend angel Kyodo williams, Dr. Genny Beemyn, Dr. Robyn Henderson-Espinoza, and Dr. Kevin Nadal. This discussion will be moderated by Billy Curtis, Director of the Gender Equity Resource Center (GenEq) at UC Berkeley.This experience is designed to expose employees, students, and the broader educational community to the frameworks, perspectives, and expertise of thought leaders and social justice practitioners.
Living Authentically: A Conversation on Supporting LGBTQIA+ Communities in Higher Education
Wednesday, June 8, 2022
2:00 p.m.- 4:00 p.m. PST
---
About The Speakers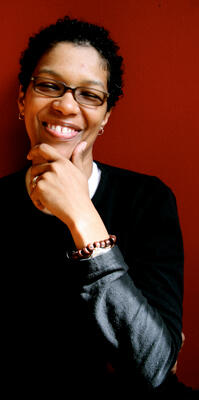 Rev. Angel Kyodo Williams
Called "the most intriguing African-American Buddhist" by Library Journal, Rev. angel Kyodo Williams Sensei, is an author, maverick spiritual teacher, master trainer, and founder of Center for Transformative Change. She has been bridging the worlds of personal transformation and justice since the publication of her critically-acclaimed book, Being Black: Zen and the Art of Living With Fearlessness and Grace. Her book was hailed as "an act of love" by Pulitzer Prize winner Alice Walker and "a classic" by Buddhist teacher Jack Kornfield. Her new book, Radical Dharma(link is external), explores racial injustice as a barrier to collective awakening.Ordained as a Zen priest, she is a Sensei, the second black woman recognized as a teacher in her lineage. She is a social visionary that applies wisdom teachings and practice to social issues. She sees Transformative Social Change as America's next great movement.  She is an early shaper and leading voice in that work and coined the name for the field. In recognition of her work, Rev. angel received the first Creating Enlightened Society Award from Sakyong Mipham Rinpoche, the leader of the international Shambhala Community.For over 15 years, she has deeply invested her time and energy to put into practice her unwavering belief that the key to transforming society is transforming our inner lives. She has developed comprehensive systems for illuminating both practical personal change and the profoundly liberating potential of mindfulness, yoga, and somatic practices coupled with wisdom teachings. Calling for a paradigm shift that "changes the way change is done," angel envisions the building of a presence-centered social justice movement as the foundation for personal freedom, a just society, and the healing of divisions of race, class, faith, and politic.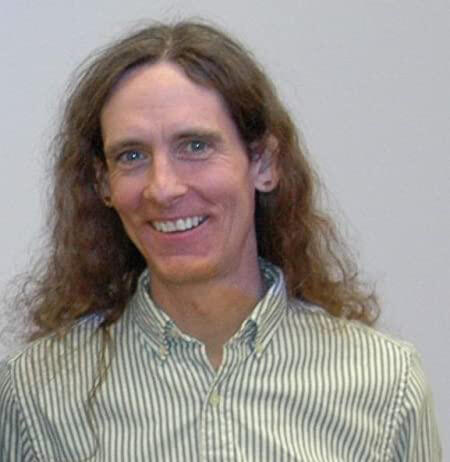 Dr. Genny Beemyn
Genny Beemyn is a transgender educator, author, speaker, and consultant. They have been the director of the UMass Amherst Stonewall Center(link is external) since 2006 and coordinator of Campus Pride's Trans Policy Clearinghouse(link is external) since 2012. Genny is also co-editor of the new SAGE Encyclopedia of Trans Studies(link is external)They have published and spoken extensively on the experiences and needs of trans college students, including writing some of the first articles on the topic. Genny has written or edited a dozen books/journal issues, including A Queer Capital: A History of Gay Life in Washington, D.C.(Routledge, 2014), The Lives of Transgender People (Columbia University Press, 2011) with Sue Rankin, and the anthology Trans People in Higher Education (SUNY Press, 2019). Genny's most recent work is The SAGE Encyclopedia of Trans Studies, edited with Abbie Goldberg.They are currently writing Campus Queer: Addressing the Needs of LGBTQA+ College Students with Mickey Eliason for Johns Hopkins University Press. Genny is also an editorial board member for the Journal of LGBT Youth, the Journal of Bisexuality, the Journal of Lesbian Studies, and the Journal of Homosexuality. They have a Ph.D. in African American Studies and Master's degrees in African American Studies, American Studies, and Higher Education Administration.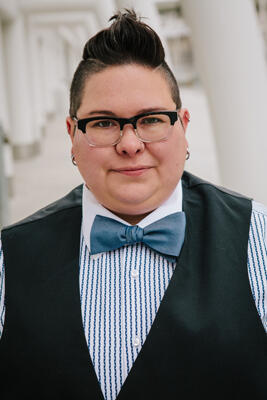 Dr. Robyn Henderson-Espinoza
Robyn Henderson-Espinoza, PhD, is a non-binary Transgender and queer Latinx activist scholar. Their dynamic and inspiring presentations explore the Intersections of queer justice and anti-racism, working to dismantle supremacy cultures and displace the toxic culture of whiteness. They are passionate about gender justice as human rights work, and bridging differences within our communities, campuses, and churches.Whether speaking to universities, communities, writing for HuffPost, Sojourners, or Religion Dispatches, Dr. Robyn uses tools learned in both the academy and activism to stand in the hybrid space of higher education, communities, and movements for justice, curating activist scholarship with deep intention of bridging with difference. When we bridge with our deepest differences and lean into new folds of relationality, we learn better how to build the kind of world we long to inhabit.Dr. Robyn is the author of Activist Theology, published by Fortress Press (2019), in its second printing, and is also available on Audible. This searing and personal book  bridges the gap between academia and activism, bringing the wisdom of the streets to the work of scholarship, all for the sake of political liberation and social change for marginalized communities. Robyn is currently at work on their second book, Becoming Embodied: a Vision for Democracy.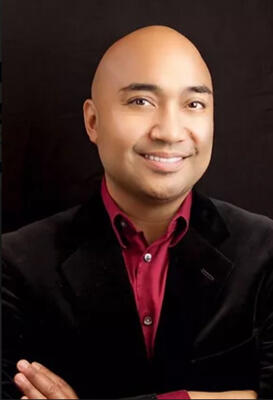 Dr. Kevin Nadal
Dr. Kevin Leo Yabut Nadal is a Distinguished Professor of Psychology at both John Jay College of Criminal Justice and Graduate Center at the City University of New York. He received his doctorate in counseling psychology from Columbia University in New York City and is one of the leading researchers in understanding the impacts of microaggressions, or subtle forms of discrimination, on the mental and physical health of people of color; lesbian, gay, bisexual, transgender, and queer (LGBTQ) people; and other marginalized groups. He has published over 100 works on multicultural issues in the fields of psychology and education. A California-bred New Yorker, he was named one of People Magazine's hottest bachelors in 2006 and one of NBC's Pride 30 in 2018. He once won an argument with Bill O'Reilly on Fox News Channel's "The O'Reilly Factor"; and he was even once a Hot Topic on ABC's "The View". He has been featured in the New York Times, Buzzfeed, Huffington Post, CBS, NBC, ABC, PBS, the Weather Channel, the History Channel, HGTV, Philippine News, and The Filipino Channel. He is the author of ten books including Filipino American Psychology (2011, Wiley); That's So Gay: Microaggressions and the Lesbian, Gay, Bisexual, and Transgender Community (2013, APA); Microaggressions and Traumatic Stress(2018, APA); and Queering Law and Order (2020, Lexington). He was the first openly gay President of the Asian American Psychological Association(link is external) and the first person of color to serve as the Executive Director of the Center for LGBTQ Studies(link is external). He is a National Trustee of the Filipino American National Historical Society (link is external)(FANHS) and a co-founder of the LGBTQ Scholars of Color National Network(link is external). He has delivered hundreds of lectures across the United States, including the White House and the U.S. Capitol. He has won numerous awards, including the American Psychological Association 2017 Early Career Award for Distinguished Contributions to Psychology in the Public Interest;  the 2019 Richard Tewksbury Award from the Western Society of Criminology, and the Thought Leadership Award from the Robert Wood Johnson Foundation.
Event is co-sponsored by the Center for Race and Gender.